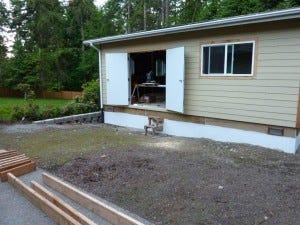 6 AWG Wire Used For 50 Amp Service
Many of our customers here at Wire & Cable Your Way are looking for electrical wire to service their new backyard woodshop, like this one shown above.
Our customer Steve, a skilled project engineer sent in these pics from a home project he recently completed. Steve needed to run 50 amp service from his main panel in his home to a 100 amp breaker box (shown below) in his new shop. Steve purchased our 6 AWG THHN/THWN Copper Building Wire for his project.


Here is what Steve had to say:
"I put in a 100A box in the new shop, but am only feeding it from a 50A breaker in the main panel from the house service. My loads will be significantly less than that to run various tools individually, as well as a compressor and vacuum. I needed to run about 95' of 6awg 240V 50A service from my house panel out to a new woodshop, and being able to get 100' 6 AWG THHN/THWN spools at a good price from you worked out well!"

Steve buried the 6 AWG THHN copper stranded wire inside a conduit which can be seen below: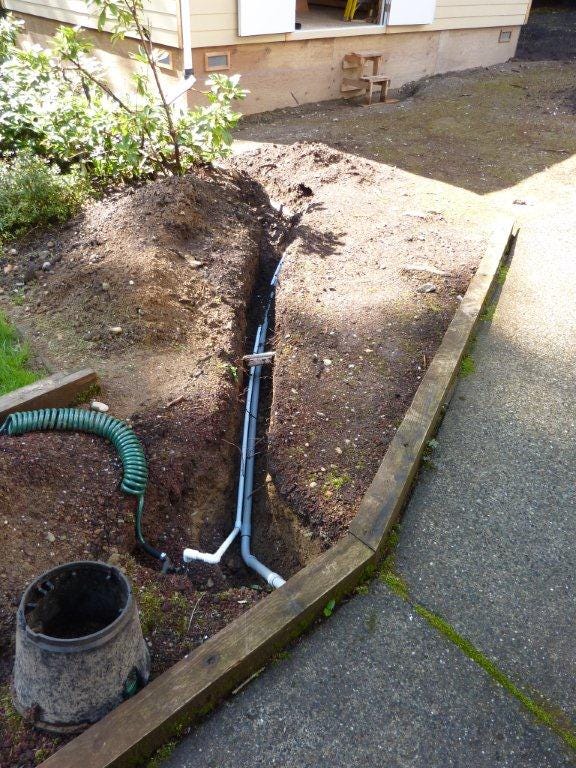 Buy 6 AWG Wire by the Foot and Cut to Length
We greatly appreciate the photos, Steve, and glad everything worked out for you!
Please click here to view our 6 AWG THHN Building Wire page.
We cut 6 gauge THHN by the foot and offer it in several different colors at a great price!
If you have any questions please feel free to give us a call at 855-880-8010 or send an email through our support page.
Thanks for stopping by!

Your Pal,
Willie