22 AWG 6 Pair Type PE-38 Telephone Exchange Cable, Figure 8 with Messenger
22 AWG 6 Pair Type PE-38 Telephone Exchange Cable, Figure 8 with Messenger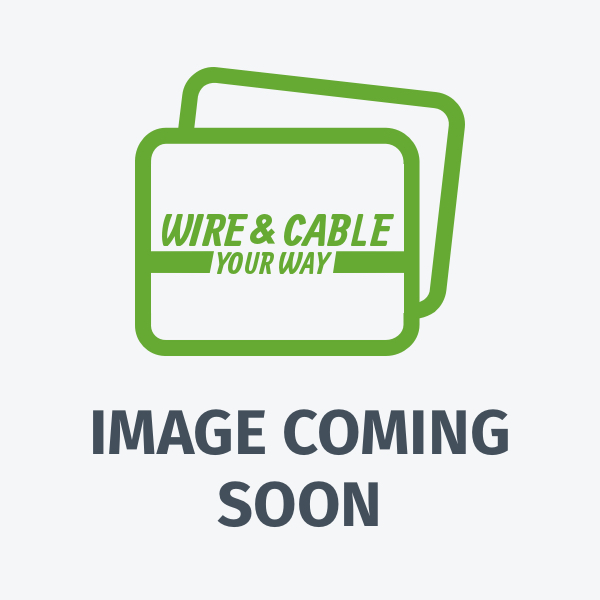 Product Details
Learn everything you want to know about this product to make an informed purchase
22 AWG 6 Pair Type PE-38 Telephone Exchange Cable, Outside Plant, Figure 8 with Messenger

Cut to length - sold by the foot. Enter the desired footage in the QTY box.
Minimum 100' to maximum 1000'. Please call for longer put ups.
Color:
Black
Applications:
Designed exclusively for aerial installation. Suitable for voice frequency use on all pairs and carrier frequency, both analog and digital, on a selected pair assignment basis.
Standards:
ANSI ICEA 85-625-1996
PE-38 is deactivated by RUS and superceded by ANSI/ICEA specification
Conductor:
Solid, annealed, bare copper conductors
Insulation:
Solid polyolefin insulation, color-coded to telephone industry standards
Insulated conductors are twisted into pairs of varying lengths of lay to minimize crosstalk
Jacket:
Black polyethylene jacket

Pairs:
Pairs are stranded into units (and super units, if required by pair count)
Specifications*:
Size: 22 AWG
Number of Pairs: 6
Outside Diameter: 0.850 inches
Weight: 0.22 lbs p/ft
*Data provided on this page is subject to change based on different manufacturers variances.