Belden 9182 Alternative to General C8014A
22-2 Twinaxial Cable, 500ft or 1000ft Spool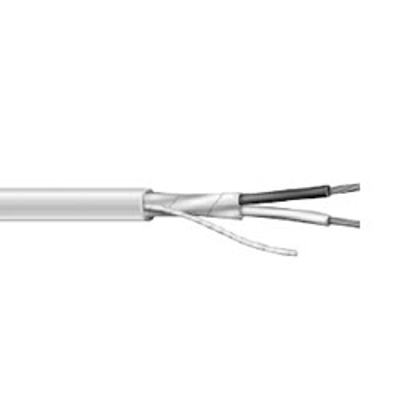 Product Details
Learn everything you want to know about this product to make an informed purchase
Belden 9182 Alternative to General C8014A
A Cost-Effective Option to Belden
If you need cable and wire that matches Belden specifications without needing to be Belden brand, we can save you money. Our Belden alternatives produced under the highest quality standards for extrusion, cabling, twisting, shielding and jacketing -- similar to Belden in every way except for the price.
Color:
Black
Applications:
Programmable Logic Controllers (PLC), Data transmission, Broadcast, Computer
Conductor:
Copper per ASTM B-3, Tinned copper per ASTM B-33
Insulation/Core:
Polyprophelene (PPE) design
Shield:
- 100% aluminum/polyester, 25% overlap, foil facing out
- Stranded tinned copper drain wire
Jacket:
PVC, black
Specifications*:
Size: 22 AWG
Number of Conductors: 2
Conductor Stranding: 19/34
Nominal Insulation Thickness: 0.051 inches
Outside Diameter: 0.360 inches
Nominal Cap. pF/ft: 8.8
Vel. of Popogation: 76%
Nominal Impedance: 150
*Data provided on this page is subject to change based on different manufacturers variances.